The end is here!
I believe the cat on the door says it all: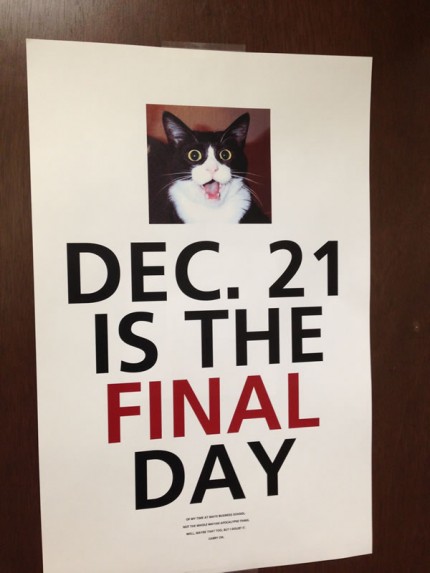 Today is my final day of work here at Texas A&M. After five and a half years, I've accomplished a lot that I can be proud of and made many good friends that I'll miss dearly. To all of my colleagues who might be reading this, thanks for putting up with me. I am better for having known and worked with you all.
Tomorrow is also my last day in College Station as a resident. I moved here initially for school in 1997 and we moved back as "grown-ups" in 2004. Between the two stints, I've lived here 13 years – longer than anywhere else. I still love it here, but it's time for the next adventure.
Highway 6 still runs both ways. Time to head out.